LVGEM Huazhou Zoll Shopping Mall Launched Full-scale Opening; Operation Rate above 80%
Author: CHINA LVGEM
On 7 February, Minghu Supermarket, a large-scale chained enterprise under the Guangdong Maoming Supply and Marketing Cooperatives, located in the LVGEM Huazhou Zoll Shopping Mall grandly opened. The impressive presence of the Minghu Supermarket also underscored the overall opening of the LVGEM Huazhou Zoll Shopping Mall where anchor shops, including the Shenzhen International Cineplex, the Banquet Bar and the M-show music themed KTV commenced operation officially. Up to the present, the operation rate of LVGEM Huazhou Zoll Shopping Mall has reached 85%, representing more than 60 renowned commercial brands for delicacy cuisine, children's amusement facilities and stylist accessories and fine gifts.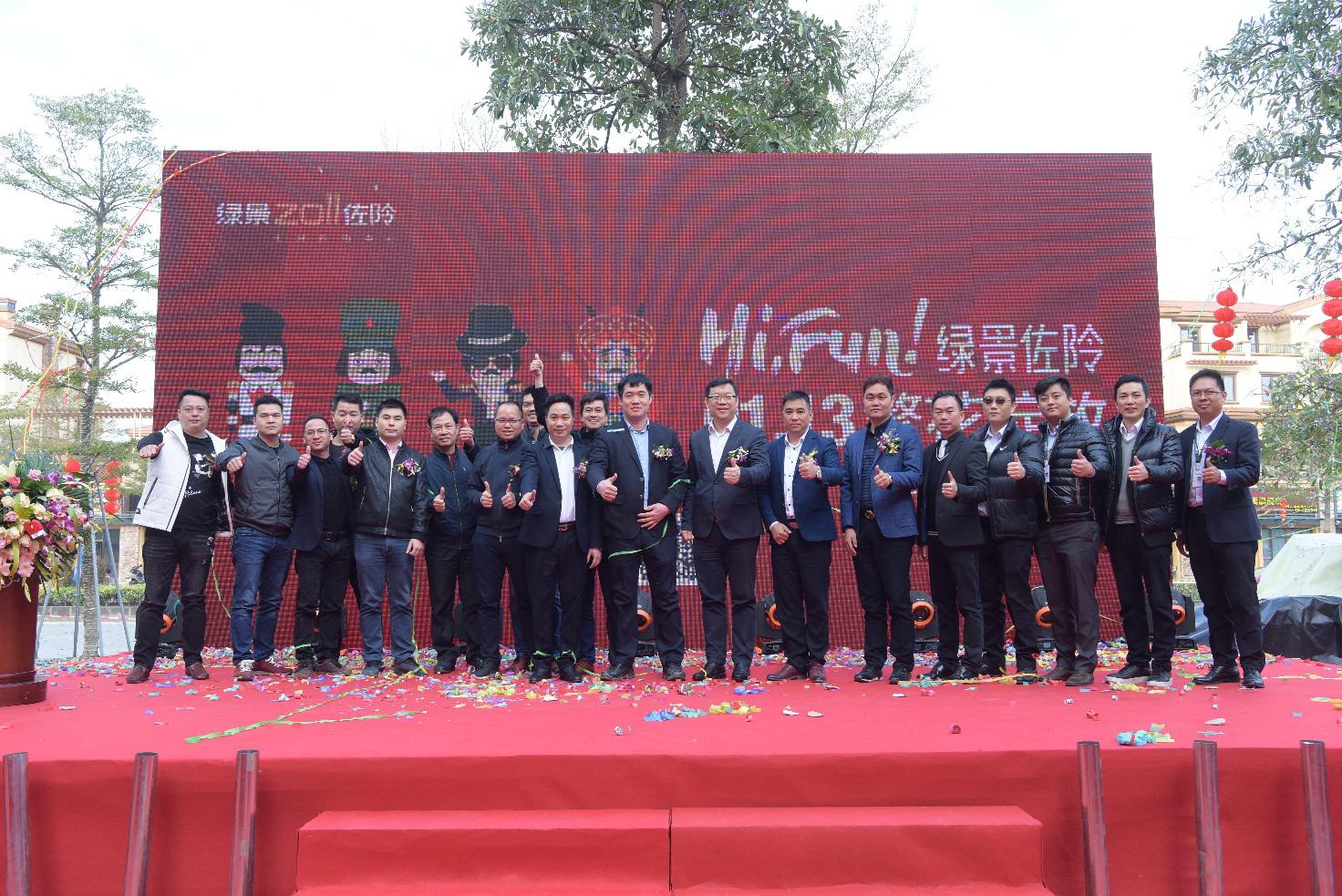 Graphics: On 13 January, the Grand Opening Ceremony of LVGEM Huazhou Zoll Shopping Mall
LVGEM Huazhou Zoll Shopping Mall with a total area of 22,278m ², was built by LVGEM (China) Real Estate Investment Company Limited ("LVGEM (China)") with massive investment. The mall is one of the foremost home entertainment shopping mall, as well as a selection of fine gourmet dining, entertainment and amusement outlets, plus great children's experience-oriented and ancillary facilities. At present, the shopping mall has signed rental agreement, covering an aggregate area of 21,400m², and the overall contracted rental rate reached 96%. LVGEM Huazhou Zoll Shopping Mall attracted the attention of Shenzhen International Cineplex, Minghu Supermarket, the Banquet Bar and the M-show musical theme KTV, Koala Adventure and Sorcery Children Paradise, amongst other major anchor stores. Since the mall's inception on 28 December 2017, quite a number of the signature stores have successively settled in and the mall has been receiving widespread praise and popularity in the public sphere. LVGEM Huazhou Zoll Shopping Mall, featured with vast variety of operation dimensions, high-grade positioning provides the most convenient, top quality shopping service and experience for the local residents in Huazhou.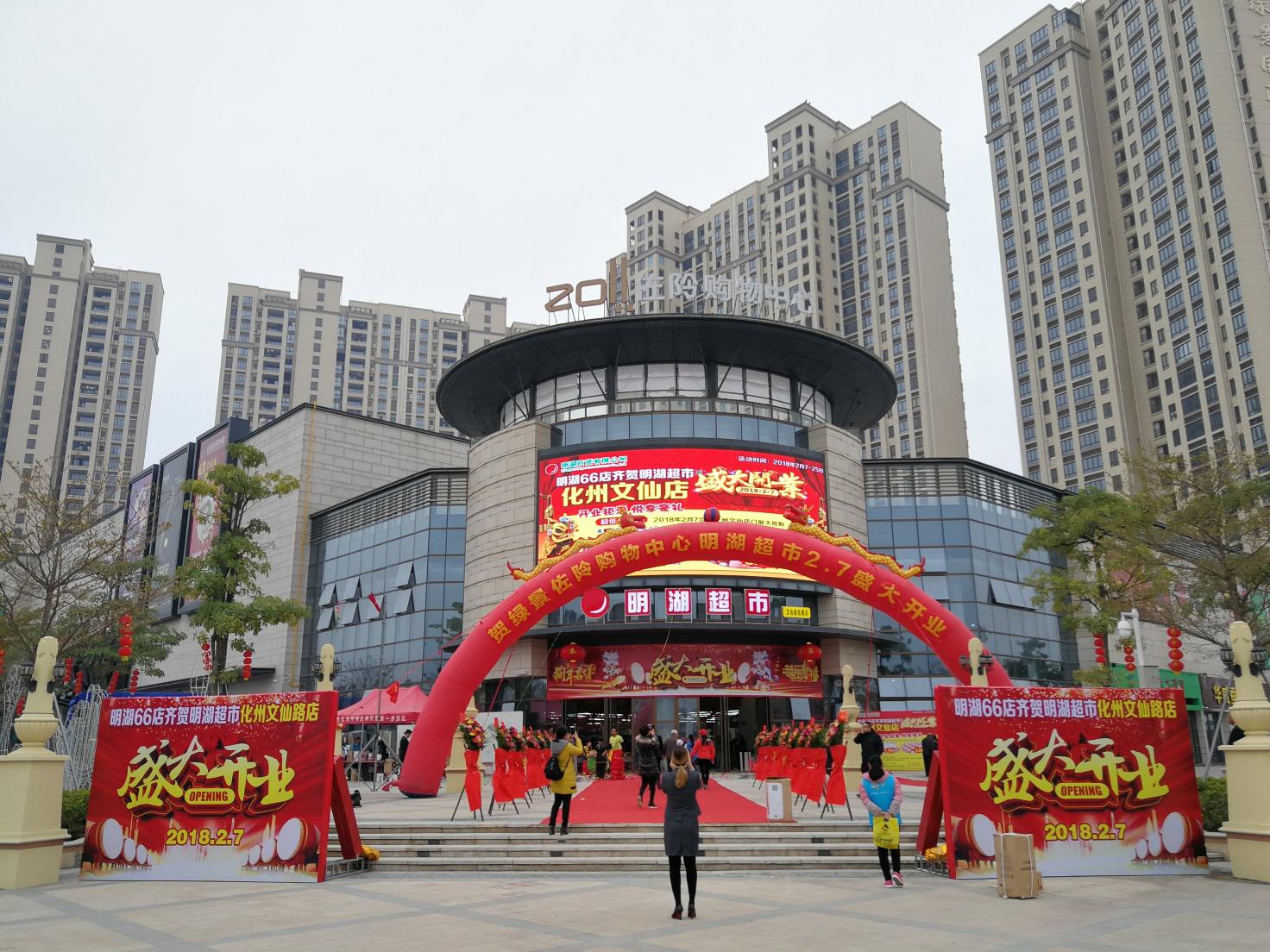 Graphics: On 7 February, anchor shops successively launched in LVGEM Huazhou Zoll Shopping Mall
"Zoll" represents one of the major commercial property brands of LVGEM Asset Management Co., Ltd. ("LGAM"). "Zoll" focuses on the development of community-based lifestyle shopping centers that combine both residential properties and commercial facilities to meet the needs of local and outlying communities. Facilities includes outlets for shopping, entertainment, social gathering, healthcare and education, among others. LVGEM Huazhou Zoll Shopping Mall is the fourth "Zoll" series product developed and operated by LVGEM (China).  Others in the same series include LVGEM Hongwan Zoll Center, LVGEM Xiangsong Zoll Centre and the LVGEM 1866 Zoll Centre. Located at Futian Central District of Shenzhen, LVGEM Mangrove Bay No. 1 Zoll Center is expected to open soon. In the next 10 years, LVGEM Asset Management Company Limited, subsidiary of LVGEM (China) plans to develop and manage 30 Zoll-style living Centers by leveraging its vast land resources, acquired through either mergers and acquisitions, entrusted managements and operations or brand export, with an aggregate commercial area amounted to approximately 1.5 million square meters.
Graphics: Design Sketch Effect Drawing for LVGEM Huazhou Zoll Shopping Mall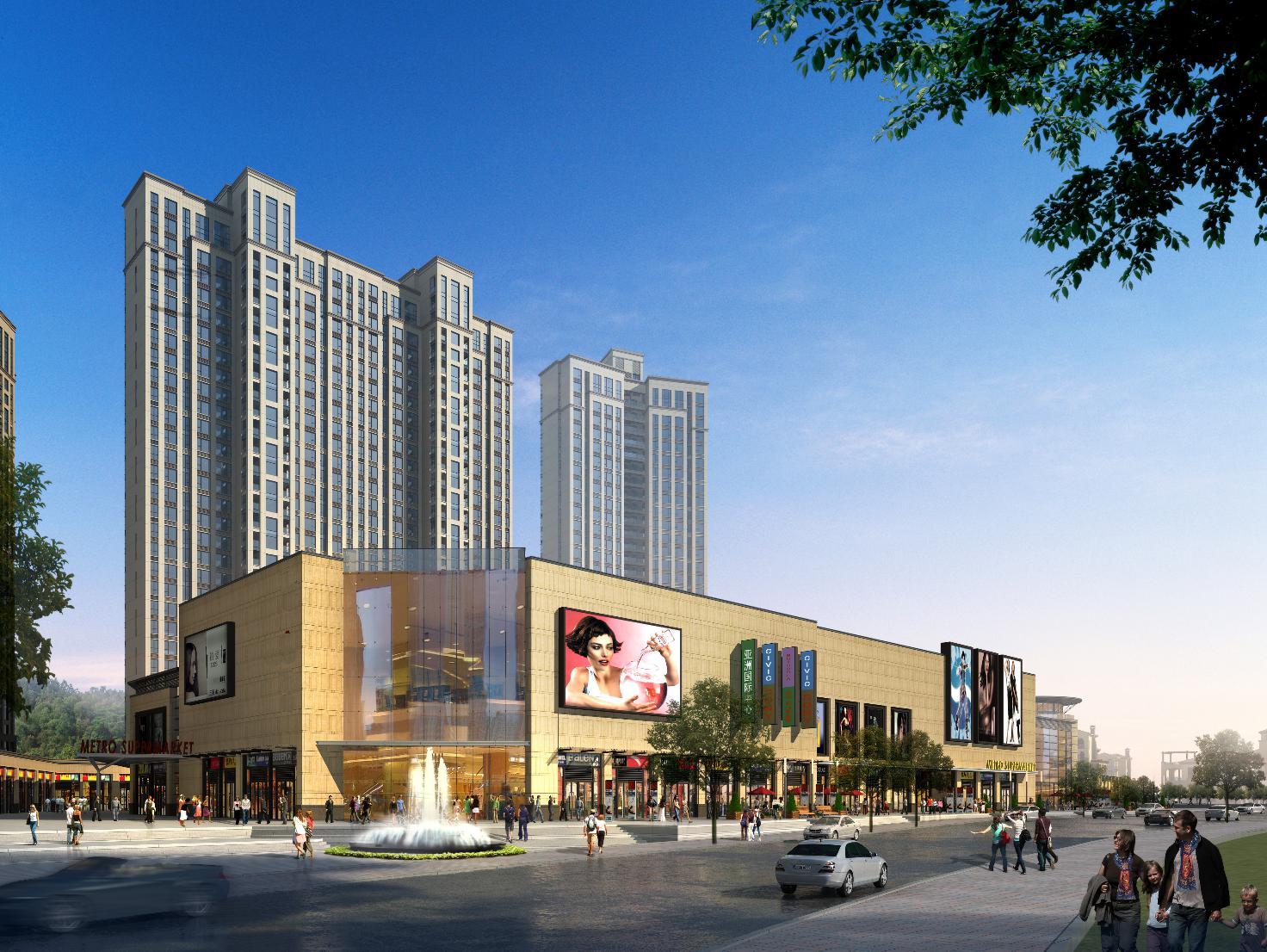 Related News