Employ Technology to Boost Industry Development and Renew Urban Life LVGEM (China) Joins Hands with China Unicom and GenJoy Technology and Enters into a Strategic Cooperation Agreement
Author: CHINA LVGEM
(15 March 2020, Hong Kong) LVGEM (China) Real Estate Investment Company Limited ("LVGEM (China)") signed a strategic cooperation agreement with China Unicom and Shenzhen GenJoy Technology Co., Ltd. ("GenJoy Technology"). Pursuant to the agreement, the three parties will grasp the opportunity brought by the large urban renewal project of LVGEM (China), with 5G technologies as a leading feature to initiate in-depth cooperation in 5G innovation and application, business innovation for smart cities and application and development of big data and cloud computing, work together to create smart cities based on the urban renewal layout of LVGEM (China) and empower the industry development with "Property +Technology".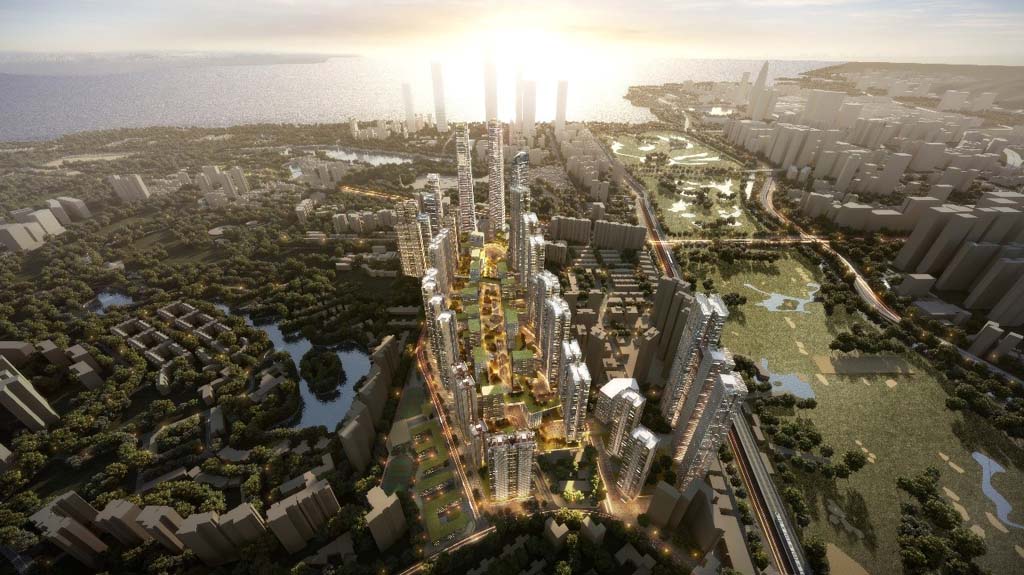 Rendering of the Urban Renewal Project for Baishizhou
Create a Circular Business Ecosystem with Joint Efforts from Industrial Leaders
It is reported that the three parties will exert their respective resources advantages and explore business system building and business models of smart cities under this cooperation. Especially, the companies will collaborate on the Internet of Things, big data and cloud computing to develop a business ecosystem with complementary advantages and sharing resources. In the future, the three parties will conduct special R&D in 5G+ business application as well as service products.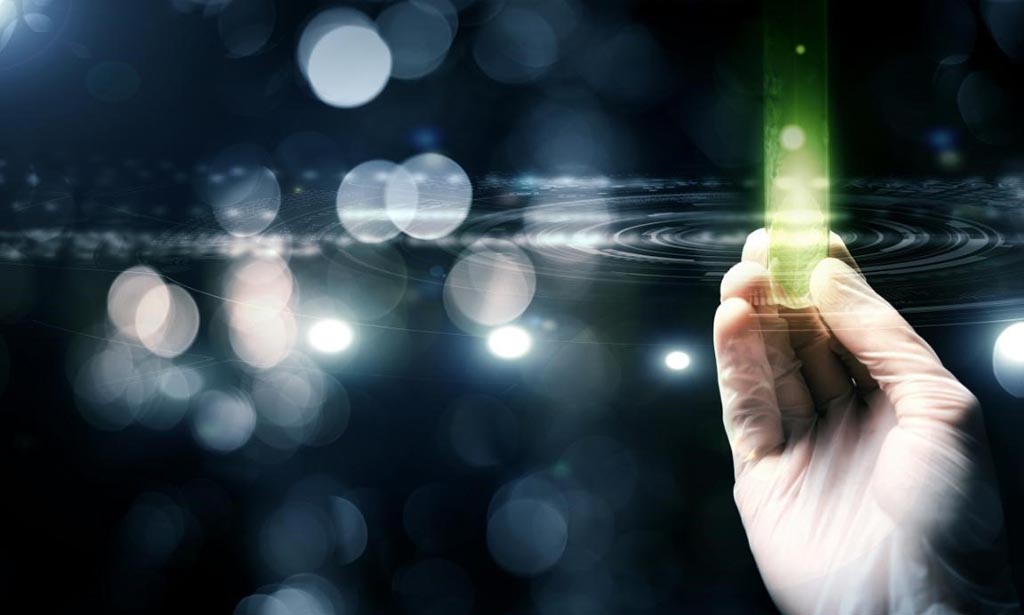 By virtue of the technology in the field of big data and advantages in data storage as well as experience in development and operations of cloud computing, China Unicom will collaborate with LVGEM (China) and GenJoy Technology to jointly expand the big data application in the industry and the building and operations of cloud data centres, explore and innovate business models and build an industrial chain for public services of smart cities that the companies will not only enhance the sensing capability of cities, but also enhance the service efficiency of LVGEM (China) and apply resources to the largest extent.
In addition, capitalising on the 5G services and professional technologies of 5G smart cities, China Unicom will assist LVGEM (China) and GenJoy Technology in making new breakthroughs in building smart cities. 5G smart technologies will be connected to diversified application scenarios more rapidly and will widen the scope of industries enjoying the services to explore business models of smart cities.
GenJoy Technology is a domestic industrial leader in "Technology + Property" planning. With sound national high-tech qualifications, technology capabilities, capital capacity and professional teams with rich experience in the industry, GenJoy Technology will provide LVGEM (China) and China Unicom with consulting, planning, building and operations services related to smart cities. Based on large property projects, GenJoy Technology will apply cutting-edge technologies to build a system of technology operations service platforms and develop complete smart scenario application and service platforms. With industrial empowerment from the perfect integration of "Technology + Property", it will enhance the habitat technology quality.
Build Smart Cities with 5G as a Leading Feature
In 2019, with the official issuance of 5G licenses, China has officially kicked off commercialisation of 5G services. Currently, property development in China undergoes a transformation from large-scale urban renewal and high-intensity urban development to the platform building and operations of smart cities. With 5G as the technological leading force, new revolutions in building of smart cities and public services will be undoubtedly triggered. In the future, with the rapid Internet development, the ecosystem of real estate industry will be reshaped.
Partial Rendering of the Baishizhou Project
The management of LVGEM (China) expressed that by virtue of rich experience in urban renewal, LVGEM (China) planned several large renewal projects in the Guangdong-Hong Kong-Macao Greater Bay Area and endeavoured to develop a benchmarked project in smart cities. This cooperation would introduce in top resources and forge a brand-new alliance for ecological cooperation, which would directly assist LVGEM (China) in building example projects of smart cities in the future.
An executive from China Unicom Shenzhen Branch stated that the 5G era would be an unprecedented time for the Intelligence of Things. This cooperation would advance extensive and in-depth collaboration in building "5G smart cities" which is a practical move for the three parties to promote new smart cities. China Unicom would capitalise on the whole coverage of 5G services and professional technologies of 5G smart cities, assist LVGEM (China) and GenJoy Technology in making new breakthroughs in building smart cities, and set a milestone in the industrial development of "Internet + Smart Cities", so as to work in alliance with the two companies to develop Shenzhen into a benchmarked, new smart cities.
Bi Xiaoping, an executive from GenJoy Technology, said that "Technology + Property" marked a fresh direction and a new field for development of the real estate industry and was an industry with the most promising future. By integrating the advantages in industrial resources, brand resources and technology resources, GenJoy Technology, LVGEM (China) and China Unicom would draw on each other's strengths and share resources to build a business ecosystem with mutual benefits.
This cooperation between the industrial leaders marked LVGEM (China)'s another substantial move to the "Property + Technology" plan after it joined hands with Huawei in 2018. With 2020 as an inception, LVGEM (China) has gradually carried out actual projects, cooperated with top IT enterprises in the industry to build a cooperative ecosystem, and supported the great cause of developing smart "New Infrastructure" with joints efforts.
In the future, the three companies will conduct cross-industry and in-depth collaborations, by the advantages in resources of the three parties, brand-new creativity will be surely sparked to create novel and smart living styles. With 5G as a leading feature of new standard for quality life, the companies will continuously advance application of the Internet of Things and big data in building smart cities, and integrate the application of different scenarios of smart cities, so as to enhance management efficiency and improve habitat experience.
Related News